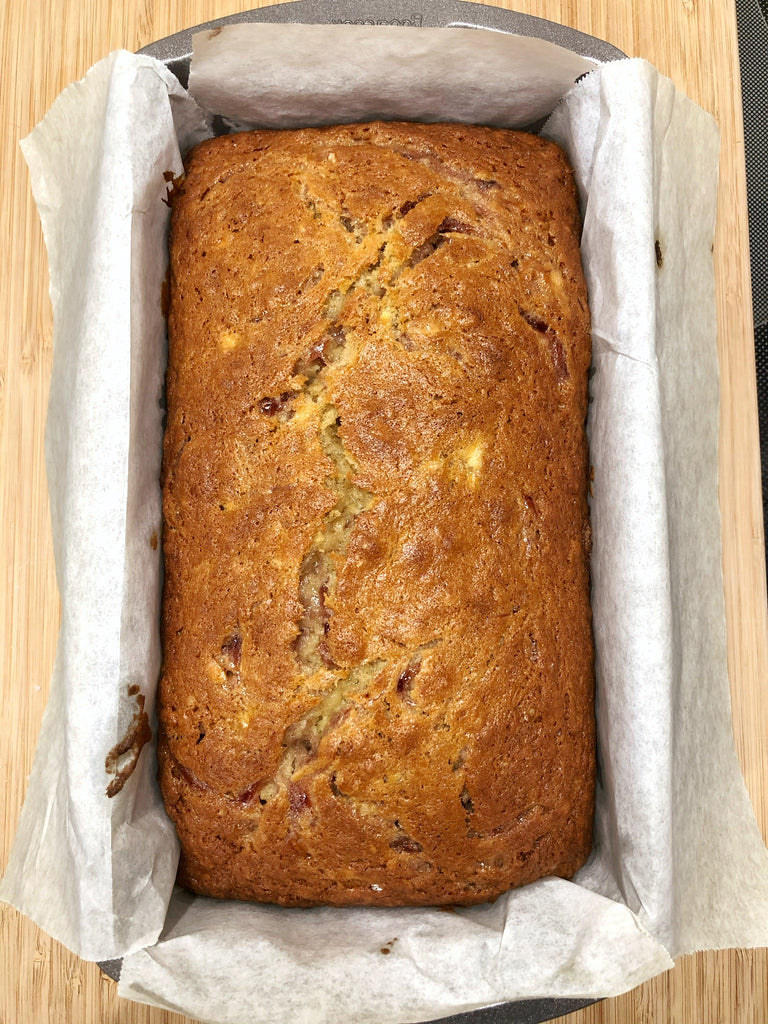 Swirl in some jammy goodness - it doesn't have to be strawberry, use your favorite jam and make your banana bread even mo' better.
Ingredients
1 stick butter, softened
1 cup sugar
2 eggs
1/4 cup milk
1 teaspoon vanilla extract
3 ripe bananas, mashed
2 cups flour
1 tsp baking soda
pinch of salt
3-4 tbsp strawberry jam or any other kind you like. 
Preheat oven to 350° (325° for convection ovens).

With a whisk, cream together butter and sugar. Then whisk in eggs, milk and vanilla. With a spatula, stir in mashed bananas.
Then gently stir-in the flour, baking soda and salt. Stir only until you no longer see traces of flour, don't over mix.
Plop batter in a greased or parchment-lined loaf pan, then add dollops of jam and use a knife to swirl that goodness into the batter.
Bake for 55 minutes and let cool completely before slicing. Enjoy!