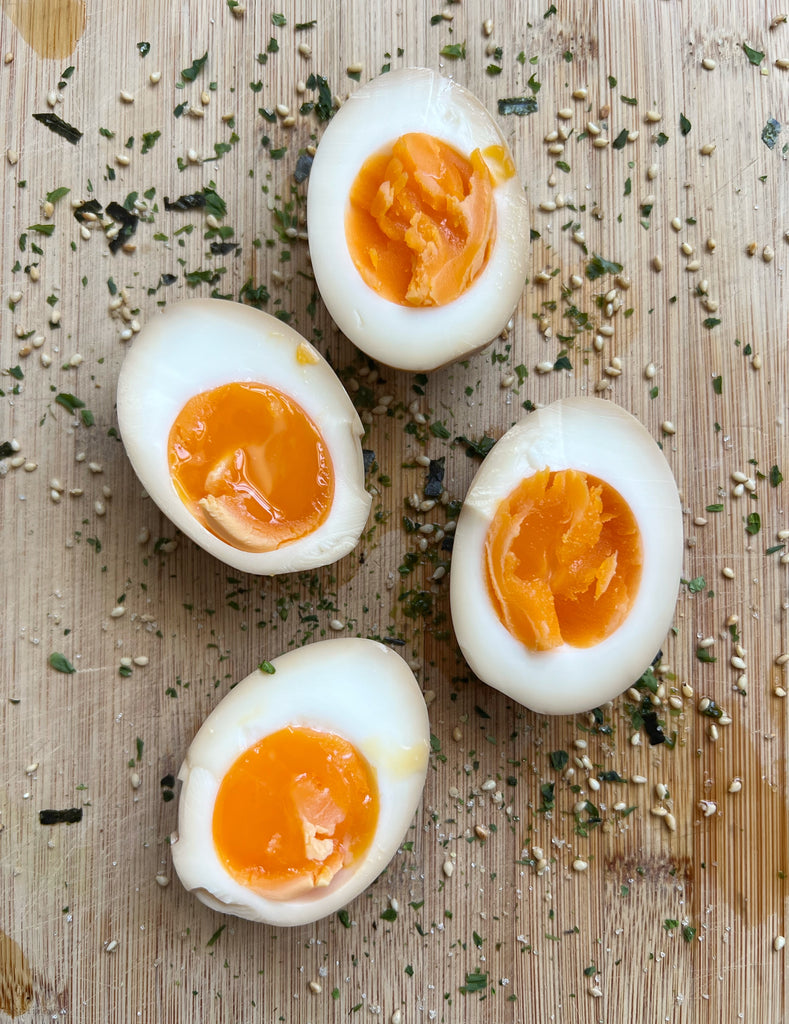 I live by this method of making ramen eggs, or "ajitsuke tamago" in Japanese,  because it's fail-proof! I use an egg steamer and my eggs come out with yolks that are perfectly jammy every time.
Ingredients:
6 eggs - I use them cold, straight from the fridge
1/4 cup soy sauce (or tamari for gluten-free option)
1/2 cup filtered water
1 Tablespoon sake or mirin
Red pepper flakes (optional for heat) 
Place six eggs in an egg steamer. Fill with about 1 ounce of water. The measurement should be between soft and medium measurements, about 1 ounce on my machine.
As the eggs are steaming make the marinade by adding the soy sauce, water, sake and red pepper flakes into a bag or bowl. 
Measuring cups and spoons can be found on our site!
Once the eggs are done steaming, place them in a bowl of very cold water and peel carefully. Place all the eggs in the marinade and let sit for at least one hour preferably overnight for maximum flavor. Enjoy!