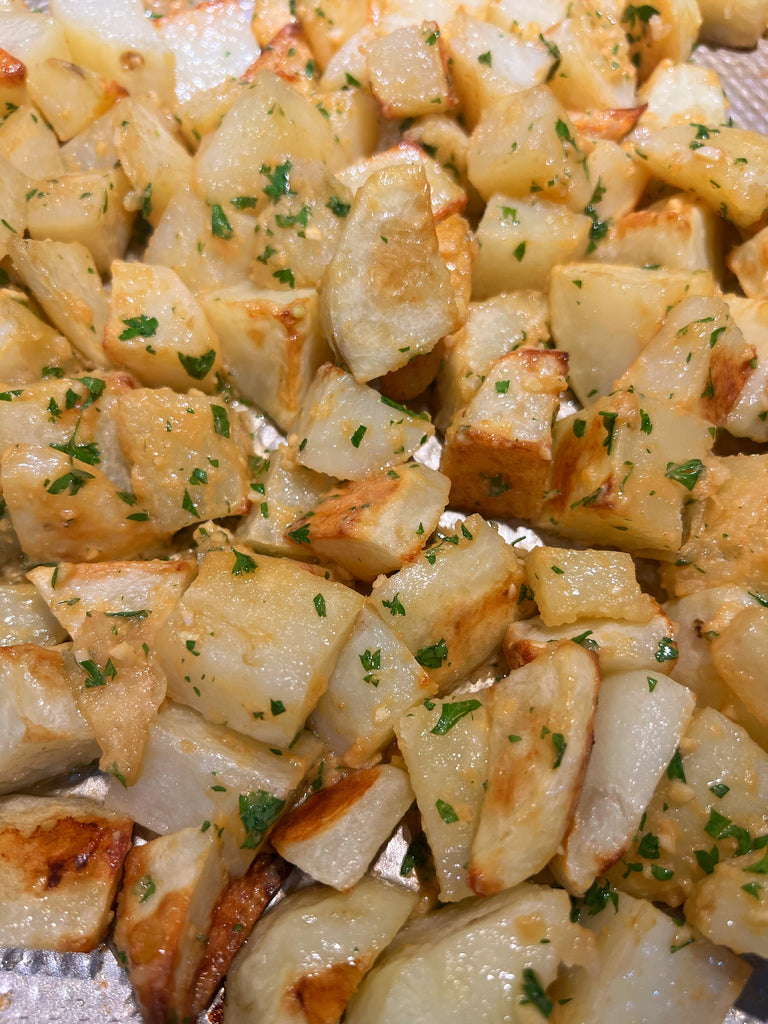 This is your new favorite dish! Salty, garlicky, buttery. Seriously freakin good.

Ingredients:
2.5 lbs Potatoes, cubed
EVOO
6 Tablespoons Butter, melted
2 Tablespoons Red Miso paste 
1 Tablespoon Rice Vinegar
3 Garlic cloves, minced
2-3 Tablespoons minced parsley 
Preheat oven to 400° (375° for convection oven). Scrub potatoes, cube, toss with EVOO. Sprinkle lightly with salt. Roast in an even layer on a baking sheet for 30min.
In a small bowl, mix together melted butter, red miso paste and rice vinegar until smooth. Then add minced garlic and minced parsley. Mix well and set aside. This can actually be made ahead of time and used as needed for any dish!
When the potatoes are done, use a spatula to lift them off the baking sheet, top with the miso butter mixture and allow it to melt and Give it a good toss before serving. You're going to love this recipe! Enjoy!