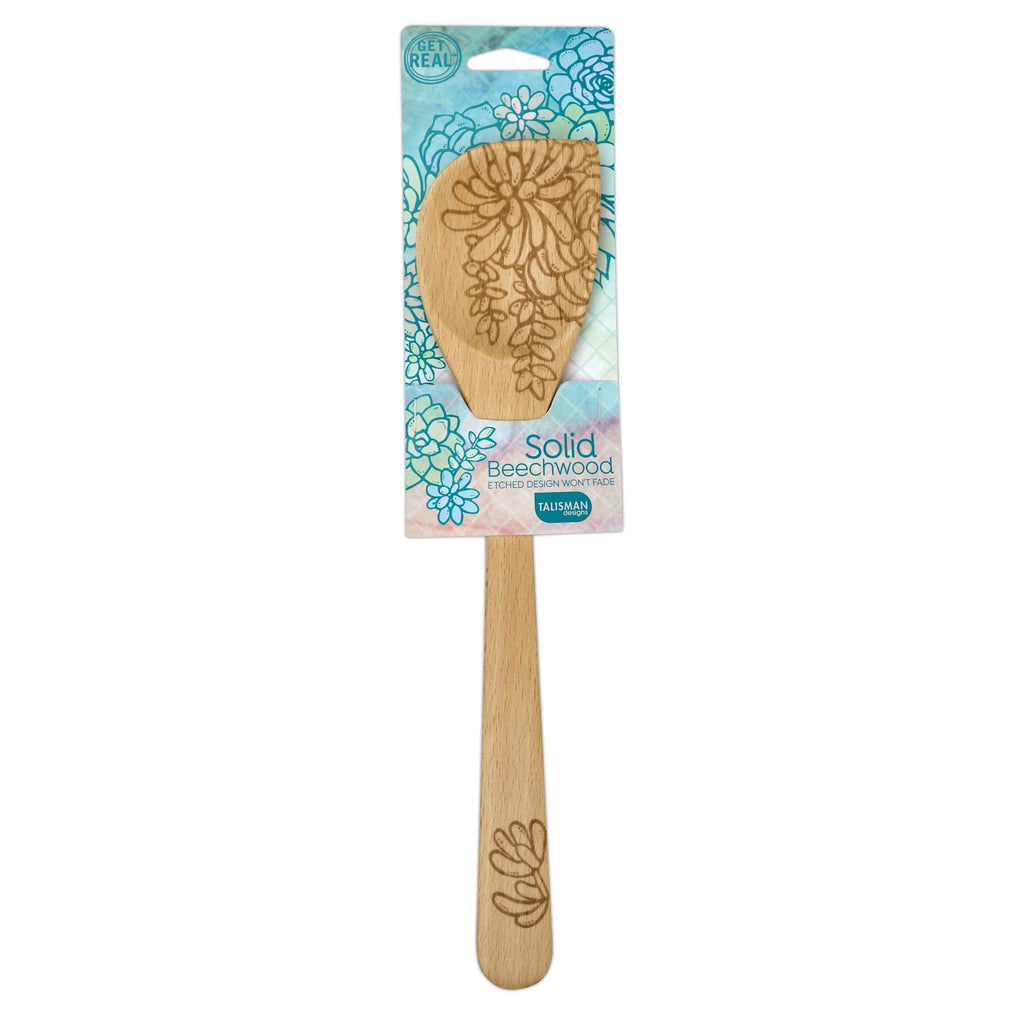 Spoon made of natural beechwood which does not impart odors or colors to food. This corner spoon is durable & long lasting and will not scratch or damage non-stick cookware. The succulent design is laser-etched and will not fade. The handle design is ergonomic, ensuring maximum comfort.
Natural oil finish; hand wash recommended.
Measures 12-inches long.